(You need to have the program Gravity Simulator installed on your computer first. Click Here to download Gravity Simulator.)
---

The simulation begins on January 1, 2005. 100 moonlets orbit the Earth.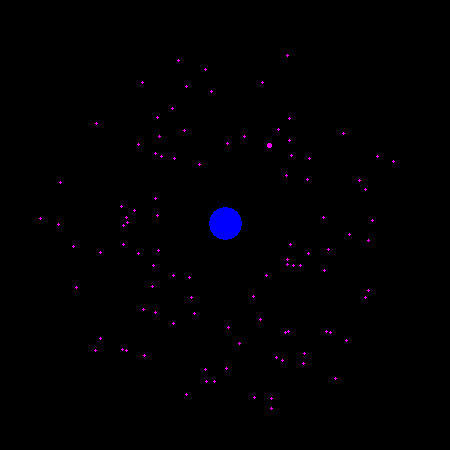 ---

After 2 days, many of the moonlets have merged to form larger moonlets.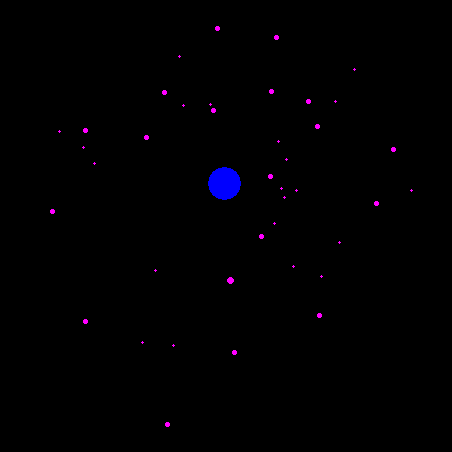 ---

10 days after the beginning of the simulation, the mergers continue.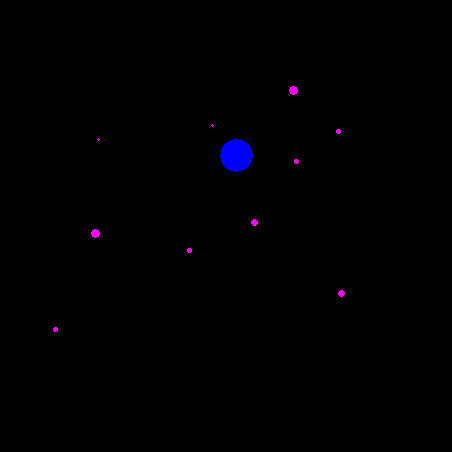 ---

After 1 month, only 3 moonlets remain. Combined, they contain all the mass of the original 100 moonlets. ---

Six weeks later, the smallest of the 3 remaining moonlets is ejected into interplanetary space.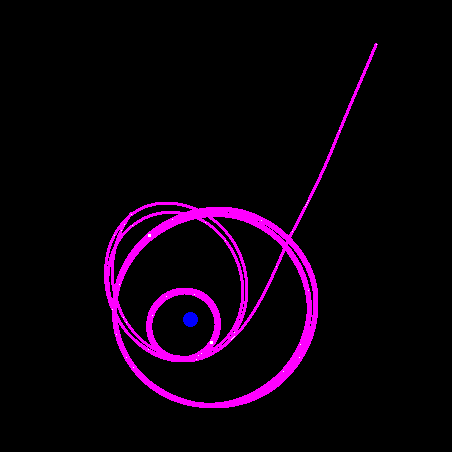 ---

The two remaining moonlets settle into stable orbits around the Earth.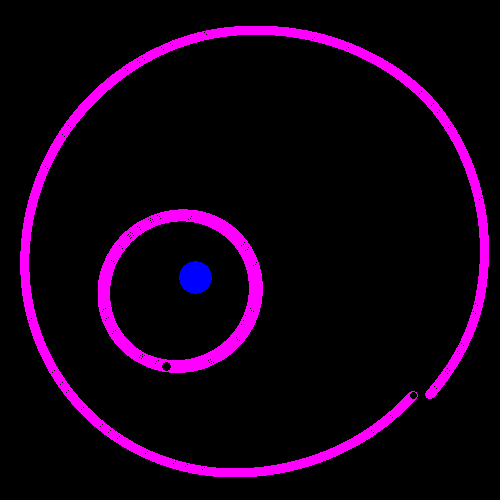 ---